Information On The Summit Lighthouse
The Summit Lighthouse Contact Information
Postal Mail: The Summit Lighthouse
63 Summit Way
Gardiner, Montana USA 59030-9314
Email:
Customer Service Hours:
Mon, Tues, Wed & Fri: 9:30 am-Noon
and 1:00pm - 5:00pm (Mountain Time)

Thur: 10:00 am - 12:30 pm
and 1:30pm - 5:00pm
Phone:
US & Canada: 1-800-245-5445
Local Montana and International: 1-406-848-9500.
Compare your local time to USA Mountain Time.
for MarkProphet.org content or technical issues.
Free Introductory Pearls of Wisdom® By Email
Also free current ePearls of Wisdom subscription. These ePearls are the unpublished teachings of the ascended masters—the content same as the print subscription of the Pearls of Wisdom.®
The Open Door Internet Radio Show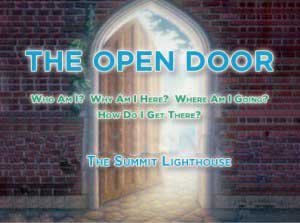 Enjoy The Summit Lighthouse The Open Door Internet Radio Show - live Tuesdays at 12 Noon Mountain Time or listen to our informative archived shows.
Explore an inner reality rich with possibility. The Open Door examines and amplifies key spiritual questions:
• Who are we?
• Why are we here?
• Where are we going?
• How do we get there?
The Light of God is the open door which no man can shut.
---
For more information on The Summit Lighthouse, please fill out and submit the form below.